---
News
Posted by Will Elmore on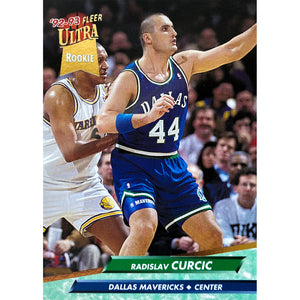 By John CouncilIn 1992, I had a $27,000-a year-job, a $600-a-month apartment, a 20-year-old-car and a desperate need for cheap entertainment. Naturally, those circumstances forced me to become a fan of the absolutely terrible Dallas Mavericks who would finish 11-71 that season.Why would I do such a thing?For starters, back then there was no shiny American Airlines Center with $81 average ticket prices. But there was the aging Reunion Arena where ten bucks would buy you an upper deck seat.The overly excited billionaire Mark Cuban was eight years away from acquiring the team and transforming it into a regular championship...
---
Posted by Will Elmore on
By John Council For the better part of three decades, Ace Bailey's 1975 NHL hockey card sat in the top drawer of a dresser in my childhood bedroom. The card was extremely cheap, so bad that it had perforated edges where it had once been attached to other cards presumably featuring other members of the St. Louis Blues. Still, this object caught my attention every time I saw it among the broken Hot Wheels cars and cap guns I'd stuffed in this junk drawer. In it, Bailey's flowing blonde hair is poking out of a white helmet (something that was...
---
Posted by Will Elmore on
By John Council During the 1976 Major League baseball season there were any number of Hall of Fame bound players to become obsessed with --- take your pick from the rosters of the New York Yankees or the Cincinnati Reds. Nevertheless, America spent its Bicentennial Celebration year in love with a rookie pitcher for the woeful Detroit Tigers who'd really only have one good year. His name was Mark "The Bird" Fidrych. And he was possibly the weirdest guy ever to play the game. Fidrych, a native of Worcester Massachusetts, had the classic rags-to-riches-to-rags storyline that captivated baseball fans because...